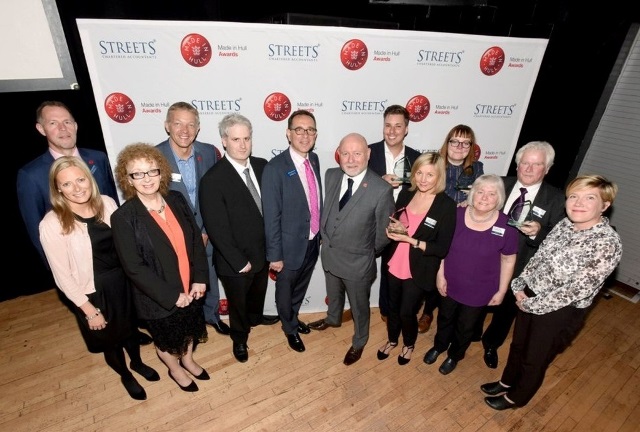 The prestigious Made in Hull awards organised by Streets Chartered Accountants to help showcase the diversity and creativity of those who are manufacturing in the city is gathering pace.
Made in Hull forms a key part of Humber Business Week and is open to businesses or individuals that are doing something different or unique, adding value to their business and have a good story to tell.
The award categories include:
Made in Hull Sold Locally
Made in Hull Sold Nationwide
Made in Hull Sold Overseas
Made in Hull for Many Generations
To Be Made in Hull (new product idea)
Made in Hull for the People of Hull
Made in Hull Digitally
Entries for the Made in Hull awards will close on the 5thMay – the winners will be announced at the KC Lightstream Stadium, in Preston Road, east Hull, on Thursday, June 8th.
Made in Hull 2017 is hosted as part of Humber Business Week 2017 by Streets Chartered Accountants. To book your free place online, visit the website, or email Laura Butler on lbutler@streetsweb.co.uk